It is time for some Holiday Cooking
The Philippines is the only country who celebrates Christmas the longest. The moment ber months enter the picture you will see houses putting up Christmas décor and malls playing Christmas carols. Did you just hear Jose Mari Chan in your head?
Apart from the decorations and carols, Christmas is also the time of the year where gatherings have scheduled all December. We have Christmas parties left and right, plus the much awaited Noche Buena with the family. If you ask me, I am not the one who opens the gift, I become an instant chef every Christmas.
Throughout the years, it is hard to plan the menu, kids grow up and don't want your sweet style spaghetti anymore. Grandmother is sick with your macaroni salad, and your mom believes in some food that should not be present in the table.
If you are the person in charge of the kitchen, we've roundabout new and easy recipes that you can follow for the upcoming Holiday. Your guests and family will be impressed as some of these recipes are from our renowned chef both local and international.
Holiday Recipes from Gordon Ramsay
Gordon Ramsay is famous for cussing in the national television, but we cannot deny the fact that he teaches delicious recipes. We are sure you'll swear for a good reason.
Honey Glazed Ham
Holiday Ham is a Noche Buena staple. It is also a common Christmas basket giveaway where your freezer will be stuffed with at least five of them. My go-to recipe for my Christmas ham is to slice it thinly and simmer it with pineapple juice and lemon soda (7up or Sprite). If you want it to be fancy you may watch this video from Gordon and make your own Ham.
Roast Turkey (or Chicken) with Lemon Parsley & Garlic
We all want a special Holiday, so skip your travel to Andok's or Chooks to go and whip up your very own Roasted Chicken. The lemon really goes well with Chicken and since its meat is white adding herbs will make it extra tasty. Recipe here.
Slow Roast Pork Belly
This is one of my favorite recipe from Gordon. I've already created several versions of this in my own kitchen. It is like having your very own lechon at home, all you need is some spices and a fresh pork belly.
Apple Crumble
A feast without a dessert is not a feast, but sometimes baking is tedious. Gordon's version of Apple Crumble is one of the easiest I've seen so far. All you need is some apples, cinnamon, and sugar. You may prepare this in advance or cook it last for a warm sweet ending for your meal. Recipe here.
Christmas Bombe
Surprise them even more by making the bombe. Tweak it by using other berries locally available here instead of cherries. The good thing with recipes, once you got familiar with flavor combination you can make it your own. Recipe here.
Holiday Recipes from Jamie Oliver
I like Jamie Oliver his recipes are simple and home cooked. His recipes are the ones you can easily copy at home anytime. He even has healthy meals that you can cook for 15 minutes. Plus, he also has recipes for ingredients that most of the time being thrown by others thinking they are wonky for the groceries.
Perfect Roast Potatoes
If you do not want to serve rice, ahem, to lessen the carbs in your menu. You may try roasted potatoes which is hearty and tasty at the same time. Get the recipe here.
Pork Loin with a Great Herby Stuffing
For most healthy cooking, reducing salt in your dishes will greatly affect your health. But no one wants a bland dish, the answer HERBS. If you marinate or sprinkle any herb of your choice to a meat, the flavor is fantastic.
Pork is one flexible meat to try it with. If you can't find these herbs in the supermarket, just follow the cooking instruction and make your own herb combination. I would go for Sage for pork because they complement each other. Get the recipe here.
Meat Loaf
We got used to eating our meatloaf from a can. I thought you cannot make it by yourself surprisingly you could. Thanks to Jamie Oliver you can the recipe on his website here.
Nam Jim King Prawns
Prawns can be expensive, that is why it served during special occasions only. Most of the time I see it on New Year's Eve dinner rather than Christmas. As my mom would say, based on her Feng Shui research, seafood is lucky for New Year.
So here we are trying out a new recipe for prawns cause the Nilasing na Hipon won't is so yesterday. Get the recipe here.
Peanut Butter Fudge
Who doesn't want a dessert? To be honest I am really a fan of peanut butters, but I am okay to risk a long as I am not allergic to peanuts. Get the recipe here.
Triple Chocolate Trifle
Having said about allergies above, let us be safe and try this chocolate trifle recipe from Jamie which you can get here.
Holiday Recipes from Donal Skehan
If you do not know Donal Skehan, he won the Food Hero contest in Food Network. After winning he did few shows like Kitchen Hero then maintained his YouTube channel. What you will like about him is first he is cute and second his recipe is fast, easy, and most of the time with an Asian twist.
Tomato & Mozzarella Foccacia Bread
I love Mozzarella, I am sold when I saw this recipe besides Foccacia is available in bakeries, so it is easy to get the ingredients. Get the recipe here.
Carrot & Cumin Pilaf Rice
If you are a fan of Arroz a la Valenciana or Paella, this recipe is a perfect twist for a rice. If you love some Mexican flavor, then the cumin in here will spice up your plain rice. Get the recipe here.
Cola Christmas Ham
Another twist for your Holiday Ham is this recipe. We are used to boiling it with lemon soda, but this time it cooked in Cola. It also paired with mustard for a sweet yet tangy combination. Get the recipe here.
Chocolate Candy Cane Brownie
This is one for the books! Given that peppermint and chocolate go well this brownie is perfect for the Holiday spirit. All your guest will be happy to end the meal with this rich and minty treat. Get the recipe here.
Holiday Recipes from Laura Vitale
Laura is a YouTube Chef sensation her bubbly personality and family oriented disposition captured the hearts of her fans. She even gained a cooking show out of her YouTube channel.
Blooming Onion Chips
Change your regular potato chips for onion chips courtesy of Laura. If you cannot cut uniform circles of onion, then chips are your alternative.
Popcorn Shrimps
The freshness of lemon every time I see this dish. This what you can serve if others cannot wait for the main dish. You can stuff them with shrimp popcorn or fish chips for them to stop and behave.
Holiday Recipe from Sandy Daza
I grew watching Sandy Daza in Del Monte Kitchenomics clips in between shows of my weekend mornings. Even most TV stations reformatted their programming, those mini cooking shows helped me remember Sandy Daza. I now watch him at the Lifestyle network where he has two shows, (1) Food Prints, where he travels around the Philippines for good food and history; (2) Casa Daza where he showcases his reinvented classic recipes.
Lechon Kawali
Although Lechon Kawali can be cook whether it is Christmas or not, we all want to learn the secret technique how to get that crackling skin and succulent meat. If you get it right, you may serve it on a Holiday plate to have the festive vibe. Don't forget a garnish.
Holiday Recipe from Henny Sison
Another cooking giant in the Philippines, Chef Henny Sison, she mostly features pastries and other sweet treats.
No Fail Leche Flan
One recipe caught my eye is the Leche Flan, everyone loves it, I love it, but it is scary to try on your own. If I remember correctly if you have too little egg yolk or you've beaten the egg too much you'll end up with a cooking disaster. Chef Henny's Leche Flan instruction, featured in Yummy PH claims a no-fail recipe. Why don't we give it a try?
Easy Carrot Cake
Let us pretend that we wanted to healthy so let us spice our pastry a bit by preparing a carrot cake. One of the easiest cake to make but then again once you over or under measure an ingredient, it is going to be a disaster. Check out the recipe here.
Holiday Drinks from Food Network
I've noticed we've enumerated only dishes and dessert. A celebration without booze is not a celebration at all. A quick disclaimer, serve at your own risk cause in case you get so happy and drunk, it's not our fault.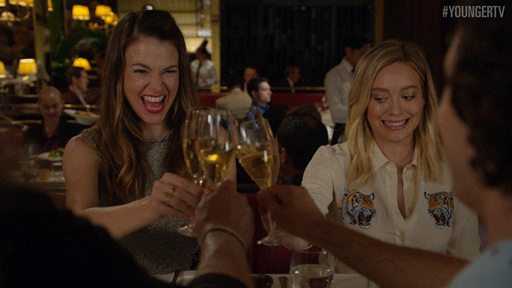 Candy Cane Cocktail
A candy cane is all over Christmas wonderland from food to drinks, Christmas is not Christmas without candy cane. If you like peppermint like I do, you will enjoy this concoction. Get the recipe here.
Gingerbread Hot Chocolate
I will recommend this drink on the morning of Christmas to relax and soothe last night's food coma. Get the recipe here.
Citrus Temptation
If you love your lemonade, then you will like it more if you will add vodka in it right? Get the recipe here.
Fresh Whiskey Sours
Call your ladies for a twist on hard drink. Mix lemon with whiskey and then top it off with Maraschino cherries. Get the recipe here.
Cosmopolitans
Another one for the ladies, get your vodka, add the lime and voila, the party just got started. Get the recipe here.
Drinks from Tipsy Bartender
I've seen a couple of drinks from Tipsy Bartender from Facebook, I must say this guy is crazy. At first, I thought he was just making fun of gummy bears being soaked in Vodka, but he is actually giving the right mix. Check out my best picks that you can with your friends. You read it right, friends, as I do not want you to get drunk with your dad.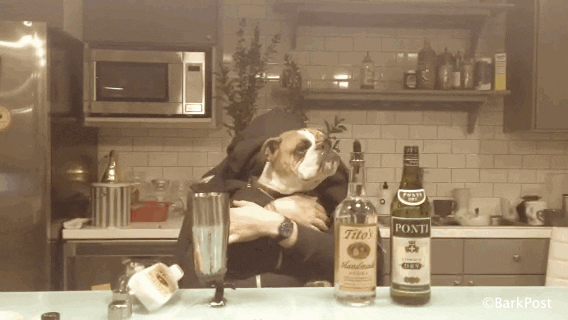 Cherry Explosion Cocktail
Made with Amaretto, Vodka, and Grenadine, this will give a flare to any late-night Holiday bliss with your friends. Get the recipe here.
Bloody Mary
Classic as it is, being sassy as Tipsy Bartender, they mashed up the recipe to be cooler than ever. Bloody Mary is a combination of Vodka, tomato juice, lemon juice, and Tabasco sauce. Get that celery for as your stirrer and garnish.
Purple Shimmering Champagne
When I saw this drink, I told myself this is my drink. This is the drink I am serving for my Holiday party with girls. Made with Vodka, Champagne and Purple Viniq.
Jalapeno Margarita Shot
Interesting drink as it is spicy! But did you know that the hotness of chilis goes away when soaked to any alcoholic beverage? If you mixed Jalapeno with tequila, the hotness will disappear, leaving you with the flavor of Jalapeno and a kick. Get the recipe here.
Jungle Juice to go
Who wouldn't remember Jungle Juice? I used to request for it for my afternoon school snack because it's huge and delicious when cold. If you are having an adult fixation for that juice. Watch the recipe and literally take your juice to the jungle.
Purple Haze Lemonade
This is one hell of a drink. It is made with Bacardi Rum, Vodka, Gin, Patron Tequila, Blue Tequila, Cranberry Juice, Lemonade, and sprite. By the count of alcohol present in this drink, I do not think I can make it to five, but I am sold because it has lemonade and sprite. I know I'll be safe. LOL Get the recipe here.
Wrap it up
You can always go traditional when it comes to your celebration. Some families will have traditions and some family don't. As Christmas is celebrated almost 150 days here in the Philippines and every clique will have a celebration. Whether you are the host, or it is a potluck dinner, you can always make and bring this dishes to life for everyone to enjoy.
We hope you'll have a merry celebration with your loved ones this year. Do not forget to send this to a friend to help her with her holiday cooking dilemma.
Enjoy!