Are you one of the few people who want to be Robin Hood or simply looking for an activity to try? Look no more as we found the best place for you – The Archery Academy Manila.
An Archery Time Travel
The term 'archery' came from the Latin word 'arcus' which means 'bows and arrows'. History shows that Archery was practiced way back in Stone Age, but the first people who used it were the Egyptians for hunting and warfare. There were also traces during the Paleolithic Era where artifacts were found in Europe.
There are also some tracks of Archery found in China during the Shang Dynasty and during the Zhou Dynasty, archery tournaments became a thing.
In America, archery was picked up by tribesmen where they use archery while horseback riding. In the Kingdom of Bhutan, it became the national sport.
Through time Archery became a sport and a staple competition in Olympics which by the way we won Gold in the 2014 Youth Olympics. Kudos to you Archer Gabriel Moreno. But so far, Koreans were the one who won the most Gold medals for Archery.
Archery Idols
I am sure one of the reasons why Archery became a thing here in Manila is because of the character we've watched. As I am tracking down those bow and arrow characters, I realized I have always adored them. From those movies and series, I start to wonder, how many days did the actors and actresses practice archery in order to achieve believable skills on the big screen.
I also start to wonder are they arrow always special? Except for somewhere, their weapon is medieval and classic. But for the recent movies like the Avengers and the series Green Arrow. Relying on bow and arrow alone, the innovation is indeed serious. Imagine you can climb walls, it splits, it drills, it explodes, and much more.
The Hunks of Archery
We all know Robin Hood, the bad guy for good reasons. Several movies were made after him, talk about cartoons and even local adaptation here in the Philippines. They also say that Green Arrow was based on his character.
Which leads me to Oliver Queen a.k.a Green Arrow.  I have watched the series from Season 1 – 4 and I must say I am hooked. My mom and dad love the series, so I ended up watching it with them. Even if I am not a true blooded DC Comic fan, of all the character, Green Arrow is my golden boy.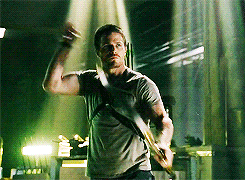 Going Marvel this time is Hawkeye, I keep questioning people around why he does not have his own movie. I love Jeremy Renner! Besides he is the only superhero who does not have actual powers except not running out of bows during a fight.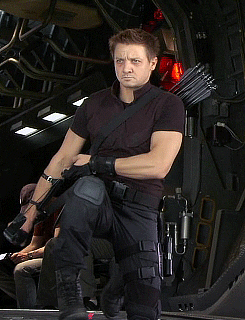 The Babes of Archery
Of course, women of Archery will not be taken out of my list starting off with Merida. I love it when cartoons now are not about ball gowns and prince charming anymore. Princess Merida in the movie Brave shows that girls and show up to boys. Her parents want her to be the princess ladylike, but she was furious that is why she showed her Archery skills and turned her mother into a bear.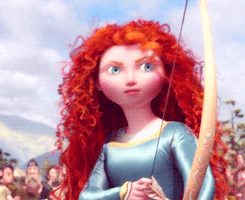 And then we have Susan Pevensie from The Chronicles of Narnia. Although I like her baby sister more when they entered Narnia and tasked to defend the Kingdom bow was the weapon of choice. Way to go girl!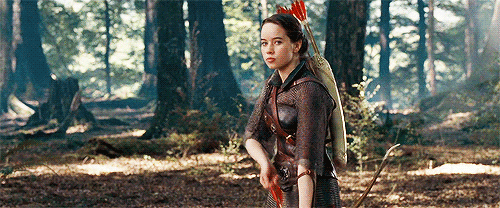 Lastly, Drum Rolls… Katniss Everdeen, given the popularity of Hunger Games, Katniss and her bow won the hearts of many. Her skills were convincing because of her dedication to training. It was said she shoots 100 arrows a day on the set with the USA Olympic Archer Khatuna Lorig just to train. Jennifer Lawrence must have found a new hobby.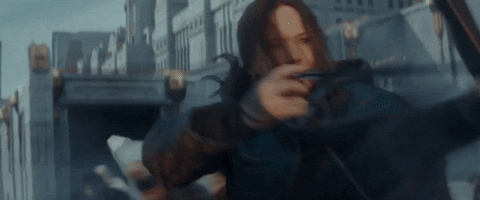 Where do I sign up for Archery?
They say if you want to learn a skill you should start young just like in violin and ballet. But it is not too late and start because there are academies now who teaches such skills like archery.
I am talking about The Archery Academy in Greenhills, Quezon City. They are the group of archers who wanted to expand that community by exposing more people to the sport. Their mission is to teach the fundamentals of Archery as well as make it fun and enjoyable for the students.
Classes and Rates
One Hour Class Pass
Perfect for couple dates, barkada weekend fun, or to any individual who wants to try it out. For only PHP 550 per head, you will get to learn the basics from stance, form, and scoring for 60 minutes. They accept groups up to six persons. If you happen to have your own equipment the one-hour pass will be PHP 300 per head.
Archery Program
If you are serious about the sport, you can sign up for their weekend program, maximum of 16 hours valid for the next 180 days. You just need to pay a one-time fee for the gear set (finger tab, string, arm guard, and shirt) then choose the number of hours. Prices will vary if you have your own gear.
Archery Events
The archery academy accepts group events for only PHP 500 per head minimum of 15 students and offsite coaching starting from PHP 15,000. They also have extended programs consist of 8 sessions for 2-hours every Mondays, Wednesdays, and Fridays.
Archery Equipment
If you are serious about archery, you can start searching for the gear you need. For beginners here's what you will need:
Bow
Obviously, you need this to shoot an arrow, right? There are endless bow designs that you can find on the market. It is your relic when you see it, you know it is yours.
Arrows
Another obvious entry for your gear. We may not get the exploding arrows of Hawkeye, not the drill arrow of Oliver. Make sure you will buy your bow together with the arrow. If you are not sure what to get, ask someone to assist you.
Release
This will greatly help you with your accuracy. Research first and try to use a different kind to see where you are comfortable with.
Arrow Rest
It is a device used to hold the arrow before you release it.
Sight
It is mounted on the riser of you to help you with your aim.
Arm Guard
It is the device to protect your forearm from the bowstring.
Other accessories such as the target, quiver, bow case, and string wax are optional should you really become serious about your archery.
Do not worry, if you are just here to try, training facilities let you borrow their equipment as you can always try archery for fun.
What do I get from Archery?
Aside from being cool looking like Katniss or Hawkeye, playing archery improves focus, strength, coordination, confidence, and discipline. Focus – because of targeting; strength – because a bow can be heavy; coordination – of your legs, arms, and head; confidence – to hit that bull's eye; and lastly, discipline – because hey, this isn't going to be easy as it looks.
I would add patience because of newbies or adult, as I've learned in my Ninja trial, adults tend to think too much and become a perfectionist. We digest instructions and punish ourselves if we do not get it the first time. If we look at kids, they are all hungry for new knowledge and eager to learn.
Should I try it?
Yes, you should even just for an hour. Pay yourself to experience new heights of learning, you never know, you might like it and be addicted to it.
Most of their students are children starting from the age of 9 years old. For the height requirements, four feet and above is okay if the child can already pull the string strong enough.
Do not worry too if you are left-handed, as coaches teach you how to find your dominant eye before you gear up. If you plan to go there make sure you are wearing flat shoes, comfortable clothes, and your hair is tied. No one wants an accident in their first hour.
If you literally have no idea about Archery, listen to your coach, absorb all the tricks and techniques, and let go. Take a deep breath and release your first arrow. Hitting your first bull's eye is sure will be an unforgettable experience for anyone.
For more information, The Archery Academy is in 5/F Intrawest Center, 33 Annapolis Street, Brgy. Greenhills, San Juan, Metro Manila. You may also check their Facebook and Instagram for more updates.