Image source: Seventeen
Have you seen Taylor Swift and Zayn Malik's I Don't Wanna Live Forever music video for Fifty Shades Darker? This hot video was released last Friday, January 27 and already hit Billboard's Top 100 at No. 8 (dated February 4). So, why are netizens so crazy on this first collaboration of the two Pop icons?
Here are my take on why netizens are so crazy on this Tay Tay- Zen collaboration:
1) Simply because it's Taylor Swift and Zayn Malik.
Yeah, admit it or not, you probably heard their songs numerous times at radio stations and television music shows anywhere you go. They're big names. They both sold millions of copies of songs and albums around the world. So, having them do collaboration for one of the most "controversial" movies of the year is just a hit.
Image source: Timg
2) Taylor's wild dance in Christian Grey-themed Red Room.
Who would have thought Taylor Swift can pull off a wild sexy dance in bed? It's very different from her chic, good girl, country-style image.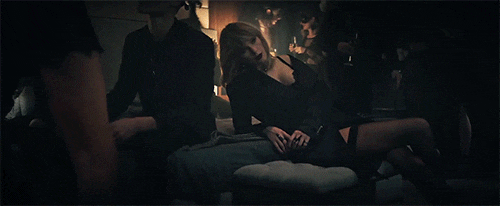 3) That vampy-red-lips will want you to live forever.
It's not the first time we've seen that vampy-red-lips by renowned celebrity make-up artist Pat McGrath. In fact, a lot of fashion models like Bella Hadid, Shay Mitchell, Taylor Hill, and Jaime King have worn that look in ramp stages, but it seems that Taylor Swift has brought that seductive look in second level in her music video.
4) They are not touching, but it's sexy.
It's true that Taylor Swift and Zayn Malik didn't interact much on this video but they still succeeded in luring everyone in their quick but sensual scenes. They just stand back to back in a room with red and blue hued flickering lights.
5) They have somehow spoiled the tone of Fifty Shades Darker.
If you're a fan of this trilogy (Fifty Shades of Grey, Fifty Shades Darker, and Fifty Shades Freed), you have to watch this second installment which will hit theaters on February 10.