Scandal Brings Asian Tour Honey 2018 in Manila
In case you missed it, one of Japan's leading bands with an all-female member, Scandal – is coming to Manila for the first time –  to bring their Asian Tour Honey 2018.
Before the concert, there will be a one-day fan meet at the SMX Convention Center, Pasay City, on June 23, and the concert date will be on the 24th.
Hailing from Osaka, Japan, Sukyandaru or Scandal were formed in August 2006 and were discovered by the indie label Kitty Records. The band is composed of Haruna, Mami, Tomomi, and Rina. They rose to fame after performing the theme songs for some anime, including "Shōjo S" and "Harukaze" for Bleach and "Shunkan Sentimental" for Fullmetal Alchemist: Brotherhood.
Scandal has released three singles and a mini-album while performing shows in the United States, France, and Hong Kong.
With their unparalleled talent and great fan service, they have amassed millions of international fanbase and social media following as well.
Get To Know The Band Members
Haruna Ono — lead vocals, rhythm guitar
Born: August 10, 1988 (age 29)
Hometown: Aichi, Japan
Mami Sasazaki — lead guitar, vocals
Born: May 21, 1990 (age 27)
Hometown: Aichi, Japan
Tomomi Ogawa (小川ともみ Ogawa Tomomi) — Bass guitar, lead vocals
Born: May 31, 1990 (age 27)
Hometown: Hyōgo, Japan
Rina Suzuki (鈴木理菜 Suzuki Rina) — drums, keyboards, guitar, vocals
Born: August 21, 1991 (age 26)
Hometown: Nara, Japan
Fun Facts About Scandal
1. First girl band in 23 years to perform a two-day stint at Yokohama Arena.
2. Scandal is named after an adult shop.
In case you are curious as to where they got their name, the band's name originates from a sign near Studio Brotherz, a studio where they practiced in their early days. The studio is on the sixth floor of a building shared with other businesses, namely adult shops. The girls decided to choose the biggest sign among the shops, "Scandal" (スキャンダル Sukyandaru), as the name for their band.
3.  "Doll" was Scandal's first major debut single
It was certified gold by the RIAJ for selling over 100,000 digital copies in January 2017.
4. Emperor and Fan Meet Passes for Manila Show in NOW sold-out
The PrimeTrade Asia releeased a statement online that they were thankful for the interest for the upcoming show. Unfortumately, due to high demand and limited quantity, the event organizer are doing their best  to be able to accomodate more attendees.
Aside from the Philippines, the band has announced other country included on their tour via their official Twitter account:
06.10 香港/June 10, Hong Kong
06.15 北京/June 15, Beijing
06.17 広州/June 17, Guangzh
06.24 マニラ/June 24, Manila
06.30 台湾/June 30, Taipei
And here are 10 reasons why you shouldn't miss Scandal's first ever concert in Manila.
The Top 10 Reason Why You Should Watch Scandal LIVE
Hear their impressive vocals LIVE
Fans have waited long enough for the girls to visit the country. Now what seems to be a virtual entertainment for all us will now be a feast both our eyes and ears as they will be on stage performing their classic hits LIVE for the first time.
Surreal feeling of Scandal fans singing as one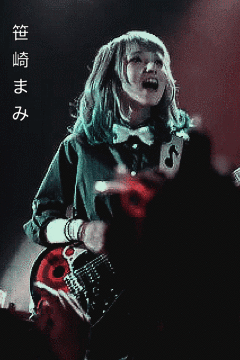 Imagine you and the rest of the fans singing Japanese lyrics under one roof. Isn't it amazing that there's no language barrier when it comes to music? That's what made Scandal loved by their fans throughout the globe.
Their music are catchy, evolving, and upbeat which makes it pleasing to the ears of anyone who happens to listen to it.
Hear your favorite anime songs LIVE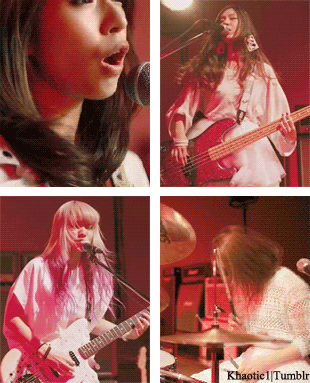 Our childhood memories would not be complete without watching a Bleach episode. Its time for Scandal fans to revel into nostalgic music which completed our childhood days. Ready to sing out this lyrics out loud?
Maiochiru hanabira hirahira
Kokoro no sukima surinuketeku
Sunao ni nannakya
Donna itami ga mata boku no kokoro osottemo
Tozasareta doa no mukougawa wo mi ni iku kara
Of course, we can't wait to hear "Shunkan Sentimental" – Scandals fifth major single (eighth overall) and it goes like this:
donna shunkan datte unmei datte 

hitotsu dake tashika na mono ga aru to shitta 

hitori de kangaechatte ima wo mayou yori 

ashita wo mukae ni ikunda
Girl-Rock band are one in a million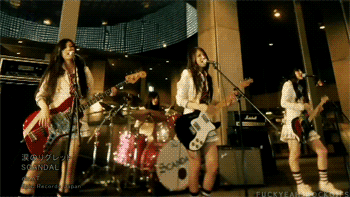 We've seen and heard too many international artists in this generation performing, majority of which are either a solo female artist with a back-up band, or a full-male band. But what makes Scandal different amongst the rests is because of their uniqueness. Who would ever have thought that girl group could form a solid mark on the rock world, amazing isn't it? We love Japanese and Korean girl groups who are into singing and dancing, but it cannot be denied that Scandal oozes talent and personality which is one in a million.
Here in the Philippines, we have the OPM band Flying Ipis composed of Deng Garcia on vocals/guitars, Ymi Castel on guitars, Tanya Singh on bass, and Gaki Azurin on drums. In 2016, Flying Ipis represented the Philippines at the South by Southwest (SXSW) festival in Austin, Texas from March 11 to 20.
SXSW is an annual event held in Texas which aims to educate and inspire musicians. It is seen as a "premier destination for discovery" because the festival showcases around 2,000 musical acts from all over the globe.
Other famous girl rock band in the country is General Luna, composed of five equally beautiful ladies Nicole Asensio (vocals), Caren Mangaran (lead guitar), Audry Dioniso (rhythm guitar), Alex Montemayor (bass guitar), and Bea Lao (drums). But later on, the members decided to part ways and pursue other careers.
Meet some Scandal fans at the venue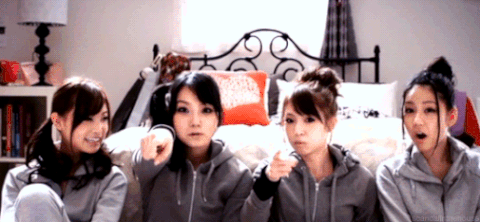 Yes you have fangirled and conversed over the internet, but have you already met some fellow fans in person? If not, then this is the perfect time and venue to meet them! Sure you will feel all giddy and even share some experiences with the members, and talk about other music as well.
Fan meets are part of the pop culture. It can be said that it is also a great platform where fans could help promote and support the artists' current music and endeavor.
Another reason why fans are looking forward on fan meet is because this is their venue where they could connect to people through music. Sometimes, when the artists have time to grace the fan meet, they get to interact with them, even for a while.
You can take your OOTD to the next level on Scandal's concert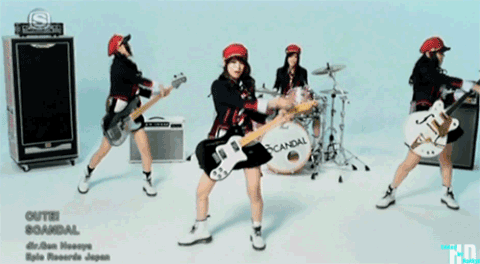 Take some fashion inspiration from the ladies and dress like it's their first and last concert.
Dress whatever you feel like dressing and play it with some pieces that describes your personality. Now if you prefer to wear an all-black ensemble, that's cool too. Now you have got the perfect OOTD outfit for the concert and on your Instagram feed as well.
Hear songs from their Honey album
Expect some new and fresh songs from the four-piece band on June 24, 2018. The songs from their new album still exudes fun and character in which people loved about them.
Such songs you are going to love in their latest album include Koisuru Universe with you can hear the obvious subtle guitar and bass interjections play perfectly with Rina's drums.
Mado Wo Aketara, a ballad on the album which is soothing and slower compare to the rest of the songs in the album. There is an electronic vibe to the track however, to overall appeal of the track isn't diminished.
Futari, a song wherein the tempo picks up and more stripped back in comparison to the rest of the album track. The pacing is great and upbeat.
Electric Girl brings back the fun energetic pop-rock on Honey. The fast pace guitar and Haruna vocal stylings give Electric Girl its uniqueness on Honey.
HONEY is now up for pre-order at general stores and digital platforms. Among physical editions, you can choose from, first press limited, limited or regular edition.
The Post-Concert Depression
One could never really get over a Scandal concert. With its infectious beat, eccentric gals on stage, and fans screaming at the top of their lungs, what can we ask for more.
With Scandal's great visuals, you are sure to have the picture-perfect shot for your next Instagram post.
Looking back on the photos and videos you have taken during the show, there will some kind of nostalgia and a bit of sadness, but that's part of the PCD. Now this is a happiness which you can't put a price tag on.
Widens your musical preference
If you are a friend invited by a Scandal fan to watch the show, then be thankful! Not everybody gets the chance to immerse in a brand-new sound, especially it's a different language.
If you still have that playlist going on for a year now, I bet it's time for you to add something new. We highly suggest you go buy that ticket and hear it LIVE then go hear some more after the concert.
Also, expanding your musical horizon lifts your mood and makes you smarter according to some study.
Here are 5 tips on how to look for more interesting sound. First of all, ask around. It will be great if you have a friend who's into great music, in that way, he or she could give you suggestion on what you should listen to. Secondly, take advantage of streaming services such as Spotify, Apple Music, and Pandora. Not only you'll get to listen to your favorite artist but they also provide playlists created by other users or by professional editors that are useful for listening to one subgenre of music created by various artists.
Lastly, if you are in a run for chores or errands in the mall, why not drop off a CD store. Nothing beats the feeling of seeing the actual album art of a specific artist.
Scandal will inspire you to play instruments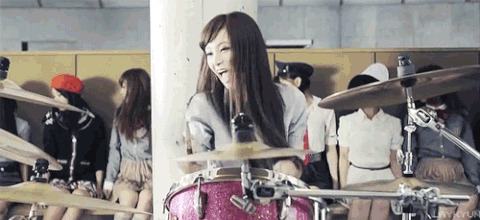 Girls nowadays would prefer doing make-ups or vlogging, but don't get me wrong, it's a cool thing to do especially that it boosts your creativity, right?
And the best way that Scandal shares their passion and creativity is through playing some instruments. And when I say instruments, not the electronic type of thing with mixers and stuff, but the real thing!
These musically inclined ladies can be considered as a role model to everyone who lacks inspiration and some motivation to do best in their lives.
They live up to its name of being the most powerful Japanese girl band, and inspired everyone who watch them to play some instruments as well. And just in case you are all interested, we'll list some music schools around Metro Manila you should check out.
List of Music Schools Around Metro Manila
Yellow Room Philippines
Aside from being an independent record label, recording, and rehearsal studio, it is also a music school for both professional and amateur musicians.
Yellow Room Ayala Alabang
Address: 7th Floor – Unit J, Westgate Tower Condominium, Investment Drive, Madrigal Business Park, Ayala Alabang, Muntinlupa City
Contact Details: (02) 403 4814 • (+63) 929 088 8958
Yellow Room Ortigas
Address: #19 Gen. Delgado Street, San Antonio Village, Ortigas, Pasig City
Contact details:  (02) 656 2599 • (+63) 917 801 3207
School of Rock Philippines
If you wanted to start a band and yet, you don't have any idea on how to play one instrument, then School of Rock Philippines is the place to go. If you think the school's name sounds familiar, it is because it was an inspiration to the Jack Black movie, "School of Rock".
School of Rock Philippines is the first Asian franchise of the original performance-based, interactive music school founded in 1998 in Philadelphia, USA. With 100 schools and a strong nationally recognized brand, School of Rock is the largest after school music education provider in the USA.
Address: Connecticut Arcade, San Juan del Monte
Contact Number: 0922 834 2455
Ticket Price:
₱ 8,000.00 | EMPEROR'S PASS (Concert Ticket + Fan Meet ticket)
₱ 5,000.00 | VIP PASS
₱ 2,800.00 | GENERAL ADMISSION
₱ 1,800.00 | PASS        FAN MEET PASS(only CONCERT PASS HOLDERS are allowed to purchase. Tickets are Non-Transferable)