Latest JaDine Movie
JaDine (James Reid and Nadine Lustre) are arguably one of the most popular and controversial couple in the showbiz industry. From sweet on-screen roles to daring ones, the two have proven they matured throughout the years and ready to take on any roles anytime.
One week before Valentines Day, Viva Entertainment released the trailer of JaDine brand new movie titled "Never Not Love You". During the first minute, the footage was all about James and Nadine getting each other tattooed in "You and Me." Nadine will be taking the role of Joanne and James as Gio.
The footage was followed by James asking Nadine if she could move with him, and more steamy scenes followed.
The whole vibe of the trailer was more like a Riverdale series surrounded in neon-colored lights.
Many are baffled why the real-life couple jumped into a mature role and have questioned the essence of their upcoming movie. So if you're curious, we listed some 7 things we noticed on the new JaDine movie.
Never Not Love You tackles about Live In Relationship
There has been a drastic shift in our generation when it comes to marriage. In a report by ABS-CBN 10 years ago, statistics shows that less Filipinos – 50.7% of them ages 15 to 49 years old – have been tying the knot, from the 54.4% in 1993.
This troubling issue is one the Catholics main concern since 2012. Live-in or Cohabitation is basically practice of two people living together without getting married. Sometimes, those who are into cohabitation sees this as an advantage for them, specifically when it comes to financial aspect.
Weddings costs a lot, agree? From paying the venue, wedding organizers, suppliers, catering services, photographers, and videographers, and your gowns, you've probably costs half a million for just a one-day event. The least expensive wedding averages 100,000 Pesos.
This is the number one reason as to why couples prefer to live-in before getting into marriage.
Millenials Make Less Money Than Their Parents Did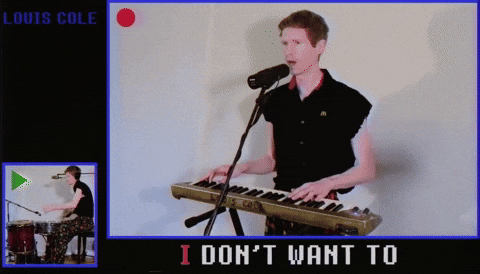 The movie has shown that James works as a tattoo artist, or maybe own a tattoo studio. There is nothing wrong with being an artist nowadays, because it's a form of art and expression, however, it's not everyday someone gets a tattoo. No tattoo, no income, right?
According to research, cohabiting couples have lower incomes than married ones. Some said that married men tend to work hard for their family, and be more responsible in sharing their social resources.
Before, there was even a prediction in other countries that Millennials are to become the first generation in U.S. history to do worse than their parents financially. They said that millennials cannot stand hard work, has limited experience, and those that complains a lot about everything.
You can also see in the trailer that James mentioned that Nadine can save from her rental if she moved in with him.
Let's say a millennial earns 15,000-25,000 monthly, and independently lives in an apartment in the Metro. A rent for the apartment would probably be around 5,000 to 10,000 pesos monthly depending on the size of the place you're renting. Include your cost in your daily meals, electricity, water consumption, and more, now how would a millennial budget their salary if living in the Metro costs this much. How much is left in their salary?
Getting To Know The Other Person through Cohabitation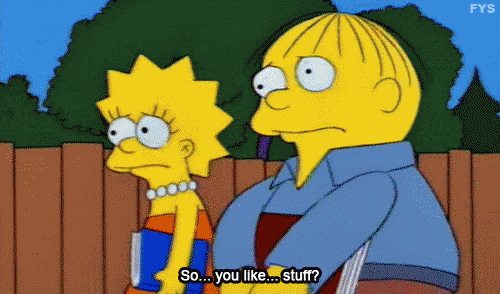 On the bright side, live-in couples consider this practice of getting to know their partners even better. Millenials are smart and wise, and would always think ahead of them – what's better and more practical.
Through living-in with their partners, they will see what trials would they face and how would they solve them. Getting into serious relationship is not all about being giddy all the time, but you also need to accept the flaws of one another.
Now if the couple think that they really match during this kind if practice, it's a possibility for the two to get married, and be in a healthy relationship – no divorce and annulment happening in the near future.
Since we are now living in (somehow) an open-minded society, some parents let their kids live independently and fight their way to get through hardships in life.
Fans and non-fans of JaDine are Christian Moralist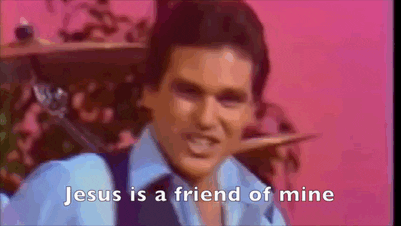 There's also a widespread of hate comments about the trailer ever since it was released. Although some have supported  the two on their major shift from cute roles to mature ones, it cannot be prevented – that in a country where Catholics and Christian takes up majority of the population – took this sensitive topic to a whole new level.
If you could all remember, Nadine Lustre has been very controversial in her interview last year after her stance on live-in relationship. She said, "It's not new anymore. Like, there are younger couples na mas young pa sa akin na nagli-live-in." "It's normal na, e. C'mon, guys! It's 2017."
Well, her answers somewhat true, have garnered negative comments from old-traditioned parents whose child idolizes JaDine.
But Nadine bids farewell to the hate comments after posting some pictures on her Instagram story as she turned her own words that made headlines in 2017 into what appears to be an optimistic statement for 2018. The 24-year-old Kapamilya actress wrote, "C'mon, guys. It's 2018."
This Generation of Couples Need More Love, Assurance and Affection
In the 2-minute video of the "Never Not Love You" trailer, JaDine were sharing loving kisses along the way, before settling on a bed. It was capped off with "I love you," at the end.
As James said it on an interview, this movie is about Reckless Love.
And the reason why we noticed that today's generation of couples needed more love, assurance, and affection, is because many people are getting lonely, depressed, or some – in an abusive relationship/environment. Some of us needed to love and be loved.
Admit it, people nowadays are so impulsive. They don't care what other people might say as long as they are happy. One would not even care with the result of their actions as long as they are currently having fun.
Also, millennials are into more complicated relationship because it's neither they don't like commitments, or just probably a complicated person themselves.
Another Masterpiece by Antoinette Jadaone
The brainchild behind the box-office movies like "English Only, Please", "Love You To the Stars and Back", and "That Thing Called Tadhana."
Need we say more? This is going to be another film packed with hugots and tearjerking lines we can't wait to watch! If you want more snippets about the movie, check out the /nevernotloveyoumovie/ Facebook page.
Nadine Lustre have embraced the mature role
We can all definitely say that Nadine is very bold in taking this kind of role. Compare to other famous love teams like Alden and Maine, Kathryn and Daniel, Liza and Enrique, Nadine is obviously taking her career in the next level after reigning as FHM Sexiest Woman of 2017.
Coming at second place in FHM's list is Kim Domingo (450,192 or 9.03%) followed by Rhian Ramos (359,405 or 7.21%), and last year's winner, Jessy Mendiola (350,182 or 7.03%).
Ellen Adarna (320,391 or 6.43%) ranked fifth followed by Jennylyn Mercado (318,273 or 6.39%), Angel Locsin (248,192 or 4.98%), Liza Soberano (201,925 or 4.05%), Maine Mendoza (200,182 or 4.02%), and Solenn Heussaff (180,294 votes or 3.62%).
Nadine is now more confident on kissing scene, answering straight to the point questions on her relationship with James, and has an edgy personality which not everyone can possess.
To watch more of her next-level role, watch out for "Never Not Love You" on cinemas soon.
Fun Facts about JaDine
Made Million of Fans since 2014
After their debut in 2014 with their romantic-comedy movie, "Diary Ng Panget", their success was followed by more TV projects including the following:
The 2015 Philippine romantic comedy television series "On the Wings of Love."
Talk Back and You're Dead in 2014
Beauty and the Bestie in 2015
This Time in 2016

JaDine have IG Feed Goals
Talk about aesthetics! Both have curated feed everyone envies. From their travel photos, to cinematic ones, and high-fashion shoots, they nailed every single posts on their Instagram. Plus! They're great photographers as well which makes them a great team.
Both have done 2 sold-out concerts already
Aside from remarkable acting and photography skills, JaDine are also impressive performers, from which they now have 2 concerts done. First one was held at the Araneta Coliseum last 2016, titled Jadine Love joined by guest performers, such as Yassi Pressman, Myrtle Sarrosa, Elmo Magalona, and Vice Ganda.
The recent concert they've done was the Revolution Concert also held at the Araneta Coliseum on January 9. James Reid had the chance to perform his hits from her current album "Palm Dreams." They were even joined by roster of talented artists such as talents such as pop royalty Sarah Geronimo, Sam Concepcion, Kiana Valenciano and Bret Jackson.
For JaDine fans abroad, treats await you as Reid and Lustre will take "Revolution" on the road in the summer with a provincial tour in April and a series of shows in the US in May.
Nadine directed James Reid's "The Life" music video
Can she get any more cooler? Yes, you have read it right. Nadine directed James Reid's song "The Life" and is pretty amazing! It is also made possible with the help of Director Petersen Vargas.
The elements of the music video is obviously a compilation of their travel videos, adding more colors and drama to make a great aesthetic.
"The Life" is included in Reid album
Palm Dreams
and is his third music video following clips for "Cool Down" and "Turning Up."
Talking about Palm Dreams, it was also surprising that even non-fans of James Reid were amazed with the tracks included on the album. It was upbeat, well-curated, catchy, and stylish.
Nadine's "St4y Up" song is lit
Everyone's wowed with Nadine Lustre as she dropped her latest song "St4y Up" like a bomb just last month. Unlike any other artist who promotes their single on weeks and even month, Nadine here hyped it up on social media for just a brief time, and it's extremely good, and if you haven't listened to it yet, you totally should:
The track, an R&B piece written and produced by Nadine herself with the help of James Reid and CRWN, talks about being intimate and wanting to stay up all night with a lover. The music video is currently in the works, which Nadine is currently working on with friend and director Petersen Vargas.
Director Petersen mentions a fan in comments of his photo of himself and Nadine, saying, "Can't deny Nadine's passion. Instead of fully resting the past few days, she's been hard at work editing our MV for #St4yUp on her own 😭 Can't wait to share it to all of you guys!"