An aca-mazing finale for The Pitch Perfect franchise
And they're back, Pitches! And once again, a feel-good, lighter, and brimming with fun and non-stop rip-offs.
The Playlist
This will be the last chapter of the Pitch Perfect movie series featuring Anna Kendrick, Rebel Wilson, Hailee Steinfeld, Brittany Snow, Chrissie Fit, Elizabeth Banks, Ester Dean, Hailee Steinfeld, Hana Mae Lee, John Lithgow, Kelley Jakle, Matt Lanter, Rebel Wilson, Ruby Rose, and Shelley Regner.
After making its way to the Philippine theatres this week, the third installment of the movie has gathered various reviews and reactions from the viewers. Some says it's an average film, while for some, a great movie to perfectly cap off the musical trilogy.
I'm no serious movie critic, but if you just wanted to watch something to bring you to a good mood, then this is the movie for you.
What I liked most about the Pitch Perfect 3, is that it is brimming with charm, and humor is much better. It was obviously Rebel Wilson who still took the spotlight ever since the first Pitch Perfect installation. Others may say that the story was uncomplicated, but this is what really made the movie great. It's not about making a new version of another pop song, and not impressing other people with interesting rip-offs. Instead, the movie has highlighted that it will always be the experience and memories you keep with your friends/company.
The First Rip-Off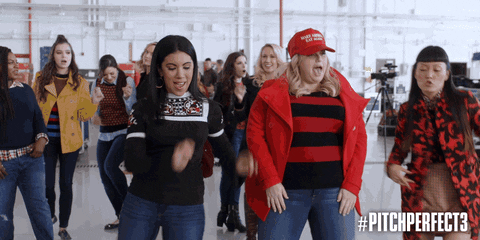 The story tells the reuniting of the Barden Bellas after winning the world championship. This film follows a post-college life and still finding each other's purposes.
They will once again join their last singing competition – the twist – to battle against group who uses both instruments and voices. Winners of the contest will get the chance to open for DJ Khaled which will be televised. The challenge: Try impressing him.
The bellas were in an unfamiliar scenario where they go against groups with instruments, including the all-girl group, Evermoist. This badass group composed of Calamity (Ruby Rose), Charity (Venzella Joy), Serenity (Andy Allo), and Veracity (Hannah Fairlight).
The Pitch Perfetc 3 rip-off started during the sound check part before the first show. Surprisingly, new remixes were showcased by the bellas. Although criticized as "people singing other people's songs", the group didn't falter to show off their new tunes.
First battle goes out with Get The Party Started with a transition of Anna Camp (Aubrey) of Shut Up and Dance With Me, followed by a dope entry of Anna Kendrick (Beca) Ignition which was then gained the attention of DJ Khaled's music executive, Guy Burnet Theo who plays Theo.
Finally, Fat Amy ended the rip off with just a loud scream.
Then here comes Evermoist
Pitch Perfect Wiki
This girl group formation were probably formed solely for the Pitch Perfect 3 movie, but definitely was a surprise. In my opinion, they were polished, sexy, and a badass version of the Spice Girls, with a mix of a Victoria's Secret Angel charm. Their rad tunes were a feast to the ears, and my my my, the bellas were really intimated on that first rip-off. Not only that, an amazing country group were also at the sound check session to bring out some sleek mixes as well.
A country version of Avicii's "Wake Me Up" plus a mix of Zombie were perfomed by the country group and Evermoist.
While this were all happening, there's the 2 reporters who documents everything about the bellas – who by the way keeps on commenting negatively all throughout the movie.
2nd Rip Off
The feel of this movie makes each viewers feel like they are in real music show. First to take off the stage were these 2 extremely talented DJ, then an inevitable performance from Evermoist.
A first encounter of Beca and Theo before the show was a bit cute and awkward at the same time. Beca's kind of not herself when in eye contact with a guy and says whatever comes into her mind.
Clad in a red and white stripes top, Bellas went all out on their second rip-off with less cheer and support from the audience. They have performed Sia's "Cheap Thrills" pretty well and some familiar grooves from the first and second movie.
2 Cuties at the Last Pitch Perfect Movie
Thanks to Matt Lanter, he was definitely a feast in the eyes all throughout the movie. He is assigned by the Army to keep the Bellas safe in their trip. He also turned out to be Chloe's love interest.
Matt Lanter is an American actor and is famous for the voice of Anakin Skywalker in Star Wars. He also starred in movies such as The Roommate, Vampires Suck, Sorority Row, and The Dead Code to name a few.
On the other hand, another newcomer was introduced at the movie, and it is none other than Guy Burnet who plays DJ Khaled's music executive. He's the one who was able to discover Beca's ability to sing and mix her own songs – and also Beca's flirtation.
Guy Burnet goes way back in 2002 when he joined the cast of Hollyoaks. In 2009, Burnet played "Pinklady" in Moving On for the BBC. He also gained critical praise in 2017 for his role in the second season of Hand of God starring Ron Perlman.
Daddy Issues
If you haven't watch the movie yet, Fat Amy deals with rekindling relationship with her estranged father Fergus played by John Lithgus, whom she described as a horrible father in a scene from the movie.
Fat Amy was all sketchy at her father at first who suddenly became interested in her life. The conversation went well between the two during the casino scene where Fat Amy's father sang "Hard To Say I'm Sorry." Little did everyone know that her father was still as horrible as before. He only needed his daughter to get her money from his late mother.
Aubrey also tackles his father's lack of presence. But fortunately resolves the issue in the end of the movie when her father finally appeared to watch their final show.
Unexpected Action Scenes at Pitch Perfect 3
The bellas were abducted in exchange for Fat Amy's money.
It was kind of awkward to perform "Toxic" for them to buy time and distract Fergus. Although I felt that the action scene was not necessary, Fat Amy did manage to put on some smile on my face during the fight scene. There was a scene where he
Beca Went Solo! And It's Fine!
Panavision
After playing some tracks during DJ Khaled's party, she was finally chosen to open up for Khaled's show. Seems like the musician was pretty impressed with Beca's mix at the party. There were hesitation at some part but she got the full support from the Bellas.
There was a line that says family shouldn't hold you back and instead lift them up. Realizations at the end were the revealed in the movie.
Seems like Hailee Stanfield was the only Bella in college. On the other hand, each one have them their fair share of happiness and contentment at the end of the movie. Chloe ending up being a vet, Flo just had her juice business franchised, Lilly can now surprisingly talk, Fat Amy ending having a million dollars on her account, and Emily still on college.
On Beca's performance, she started off with a loop pedal, repeating each hums she makes then go full-on with her eargasmic new song. She invited the girls on stage to join her, and Khaled was impressed as well.
Fun Facts
Anna Kendrick has a hotdog named after her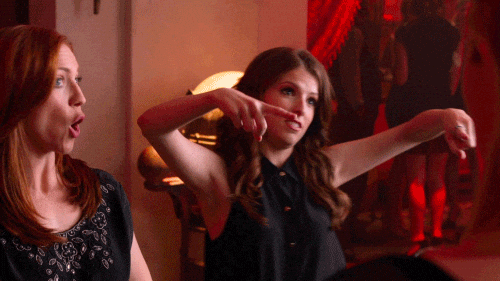 Funny but true! You can check out the "Anna Kendrick" hotdog in Hot Doug's in Chicago. There are plenty of fun facts about Kendrick including her being the biggest fan of Beyonce. There was a time when she met the singer at Grammy's and tweeted, ""Guys, it happened. I met Beyonce. She is an angel.  I am not worthy. And I will never stop shaking. #PatheticFanGirlOfTheYear," she tweeted at the time.
I recommend everyone following Kendrick on Twitter if you want to have some share of her hilarious puns and witty banter about almost everything!
Aside from her infectious tunes of Cups, she turns out to be infectiously funny in person and virtually. Check out some funny tweet of the 32-year old actress here:
"Had to dye my hair for a film. Keep getting spooked when I pass reflective surfaces. Now I know how puppies feel."

"I mean I'm hot, but like approachable hot. Like the girl in your improv class."

"Why do I buy cooking magazines in airports? I might as well be buying porn. I get all excited but there's nothing I can do about it."

"They say you shouldn't meet your heroes. And they're right cause I met a baby raccoon once and it pooped on my shoulder."
DJ Khaled didn't follow the script
In an article from JustJared.com, it was told that the 42-year old musician made up his own lines at the movie, according to his cast mates.
Rebel Wilson has a law degree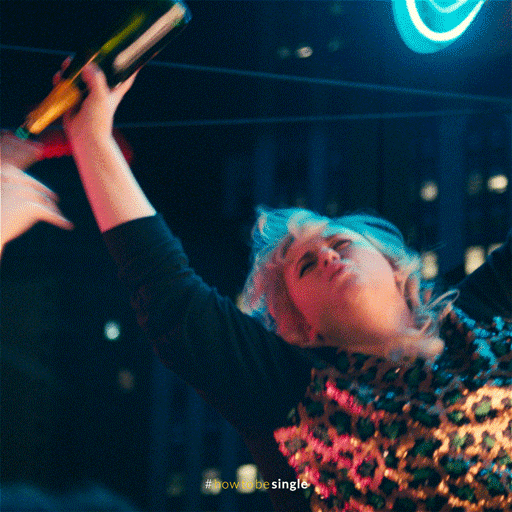 Can you imagine Rebel Wilson – the life of the party – inside the court room and spouting off her signature puns and gross humors? Ha, well me neither.
Here's more reason to be a fan of hers. Wilson received her law degree from the University of New South Wales in Australia in 2009. I don't believe she's actually licensed to practice law, but she has the credentials and education.
Brittany Snow cried at the post-credit scene
Snow played the role of Chloe Beale, the affectionate co-leader of Bellas. He got the role in Pitch Perfect when she was 25 years old. In a report from Bustle, Snow defines the post-credit scene like a moving yearbook and that she cries everytime she sees it. Seem like aca member Chloe finds it impossible to say goodbye to her girls.
Alexis Knapp aka "Stacie" already has a daughter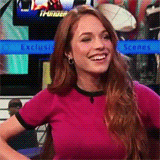 Yup, you have read that right! Although she only appeared in a video call in the movie, the sexy and confident bella who wants to put herself out there already has a daughter with actor Ryan Philippe. Their daughter, Kailani was born in 2011 when Alexis was just 21 years old.
Ester Dean wrote the songs "Superbass" and "Fireworks"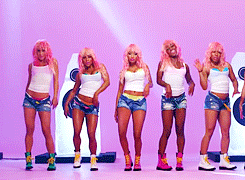 Not only is Ester Dean a talented performer and rapper in the movie, but is also a great songwriter in real life as well. She have penned the overly popular hits like Nicki Minaj's "Superbass" and Katy Perry's "Fireworks." Thanks to Ester, we have something we can sing over with our friends during our Karaoke night.
Did you also know, that Ester left home with $500 in her pocket to go to Atlanta and make a music career? Ester was discovered backstage when a producer heard her sing then was asked to set up a meeting and send some samples. And that was the beginning of Ester Dean's music career.
About the Cast
Anna Kendrick as Beca Mitchell, an alumna and the former leader of The Barden Bellas who worked as a producer but quits due to creative differences before joining the tour, who has been sharing an apartment with her best friend Chloe and her friend Fat Amy for the last three years.
Rebel Wilson as Patricia "Fat Amy" Hobart, a comedic alumna of The Barden Bellas from Australia. She held a one-woman show "Fat Amy Winehouse" before joining the tour.
Brittany Snow as Chloe Beale, a Barden Bellas alumna and former co-leader, who longs for glory days with the Bellas. She is trying to get into a vet school before joining the tour.
Anna Camp as Aubrey Posen, a Barden Bellas alumna and former leader before Beca who worked at the Lodge of Fallen Leaves. Through her father, The Bellas was invited for the USO tour.
Hailee Steinfeld as Emily Junk, a senior student at Barden University and the current leader of the new Barden Bellas who joined her former seniors for the tour.
Hana Mae Lee as Lilly Onakuramara, a Barden Bellas alumna known for her quiet speaking voice and odd remarks.
Ester Dean as Cynthia-Rose Adams, a lesbian Barden Bellas alumna who failed the Flight School simulations before joining the tour.
Chrissie Fit as Florencia "Flo" Fuentes, a Barden Bellas alumna from Guatemala. She worked at a juice truck before joining the tour.
Pitch Perfect 3 is distributed in the Philippines by United International Pictures through Columbia Pictures.